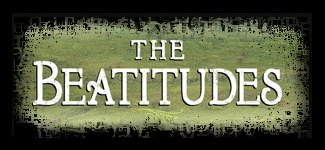 Hello Lighthouse
I trust you have had a great week so far. I need to apologise for this week's material arriving so late. It's been a very hectic week but I can assure you it will never happen again. I hope I am forgiven? 🙂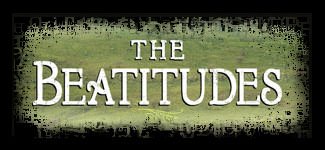 This week I want us to look at that message delivered by Jesus which is popularly called the "Beatitudes". For those who have been regular at our weekly bible study, you will remember we have been studying this particular chapter in the book of Mattew for several weeks now.
Matthew 5 from verse 1 (NKJV)
And seeing the multitudes, He went up on a mountain, and when He was seated His disciples came to Him. 2 Then He opened His mouth and taught them, saying:
3 "Blessed are the poor in spirit,
For theirs is the kingdom of heaven.
4 Blessed are those who mourn,
For they shall be comforted.
5 Blessed are the meek,
For they shall inherit the earth.
6 Blessed are those who hunger and thirst for righteousness,
For they shall be filled.
7 Blessed are the merciful,
For they shall obtain mercy.
8 Blessed are the pure in heart,
For they shall see God.
9 Blessed are the peacemakers,
For they shall be called sons of God.
10 Blessed are those who are persecuted for righteousness' sake,
For theirs is the kingdom of heaven.
11 "Blessed are you when they revile and persecute you, and say all kinds of evil against you falsely for My sake. 12 Rejoice and be exceedingly glad, for great is your reward in heaven, for so they persecuted the prophets who were before you.13 "You are the salt of the earth; but if the salt loses its flavor, how shall it be seasoned? It is then good for nothing but to be thrown out and trampled underfoot by men.
14 "You are the light of the world. A city that is set on a hill cannot be hidden. 15 Nor do they light a lamp and put it under a basket, but on a lampstand, and it gives light to all who are in the house. 16 Let your light so shine before men, that they may see your good works and glorify your Father in heaven.
I want us to look at the word Beatitudes, when you look closely, you will notice that 2 words have been combined to form the word "beatitudes" and the words are "Be Attitudes" in other words these are the attitudes of the blessed or the attitudes that leads to blessings or one may say the attitude that every follower of Jesus ought to possess in its totality. You will agree with me that it is a comprehensive list covering several facets of our lives.
To ask oneself
Do I have all these attitudes, or am I failing some? (look them over again if it helps)
What must I begin to do today to fit into these expectations that Jesus have of me?
Let's see what Apostle James says in James 1:25 (World English Bible version)
…"But he who looks into the perfect law of freedom, and continues, not being a hearer who forgets, but a doer of the work, this man will be blessed in what he does"
Some other translations would says "he who looks intently…." which means you are not just browsing, neither are you merely reading just to gain information, but you look with earnest and eager attention.
This bible passage also describes God's word as the "Perfect law…" This takes the word of God into another level completely, it is perfect, in other words, nothing else needs to be added to it and nothing is to be subtracted from it! It is not a reflection of the pop culture, neither is it merely what is socially acceptable. So as believers, we ought to see God's word as the "final say", if the word says it then its law! We must never treat God's word as a book of suggestions or a book of opinions, but a book of Instruction. This is an attitude that guarantees blessings!
Call to Action
Don't make excuses, accept God's words as final, accept the fact that you may need to make some adjustments
Don't conclude that perhaps it's impossible to live according to God's standard. Remember, with man some things are truly impossible, but with God all things are possible!
Pray asking God to help you as you determine to make changes
In Concussion
Rather than looking at the imperfections of others, take a look at yourself and make changes as the Holy Spirit prompts you. Remember, to change the world you need to begin with yourself
Have a peaceful build bridging week. Shalom
Pastor Julius