Lighthouse Christian Centre Maidstone is a collection of people from all walks of life and each member is encouraged to use their God given gifts and abilities to serve God and to serve others.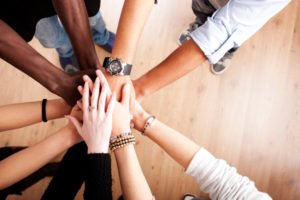 "The human body has many parts, but the many parts make up one whole body. So it is with the body of Christ". He (God) makes the whole body fit together perfectly. As each part does its own special work, it helps the other parts grow, so that the whole body is healthy and growing and full of love. (1 Corinthians 12:12; Ephesians 4:16)
Kingdom Kids
We aim to provide a safe and a positive environment for every of our children and for them to be taught Godly principles. We believe that every child is a unique individual with unique God given abilities.
Our desire is to help our children discover these abilities from an early age, and to provide a platform for the development and use of their talents, resulting in responsible teens and adults
Kingdom Relations
The primary aim of this team is to serve our guests and new members. We want to make your time of fellowshipping with us as comfortable as possible. This team will help make you feel at home and should you decide to become a member of LCC, will make the transition from being a visitor to member as smooth as possible. If you would like to serve in this team please let us know.
Lighthouse Music Ministry
The vision of the LMM is to through music draw people unto a new dimension of praise and worship of our God and to usher in God's glory at each of our meetings. It is also our aim to to empower people in and outside our church to be more effective in worshipping God in Spirit and in truth through training events, workshops and bible-based teachings
Lighthouse Sound & Engineering Department
The sound and engineering team manages all our audio-visual equipment comprising of lighting, audio recording and much more. One of our key role is to ensure that audio messages are recorded and made available to build up the believers after-all faith comes by hearing
Would you like to join any of these teams…
if so, please use the form below..