7 Days of Prayer // With Prayer Walking the Town Centre Area

We'll be fasting and praying from Sunday 24th to Sunday 30th June. Every member is encouraged to fast and spend at least 30 minutes praying daily.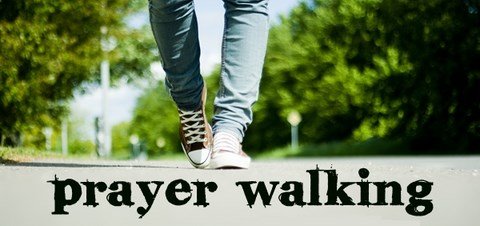 Prayer Walking

We'll be prayer walking the Town centre each day, praying and declaring the will of God over the town
Prayer Points – For personal prayer time or prayer walking

 You are encouraged to pray 30 minutes daily predominantly praying in the Holy Spirit daily but for those that cannot pray in tongues, here are some prayer pointers and scriptures that you can use when praying
1. Numbers 23:23 – No curse can touch Jacob; no magic has any power against Israel. For now it will be said of Jacob, 'What wonders God has done for Israel!'
Nullify every negative words, curses, incantations or any evil words pronounced against lighthouse
Pray that the Lord will arise and fight on our behalf, every opposition to the establishment of Lighthouse in this town shall be consumed and erased
Declare God's counsel over Lighthouse, that anything contrary to God's will shall not stand, only the Lord's will shall stand
2. Isaiah 64:1 – 2 – Oh, that you would rend the heavens and come down, that the mountains would tremble before you!
2 As when fire sets twigs ablaze and causes water to boil, come down to make your name known to your enemies and cause the nations to quake before you
Ask that the Glory of the Lord will cover this town, that this city will yield to the Lord's will
Pray that any satanic stronghold shall crumble and vanish
3. Psalm 24:1 – end – Lift up your heads, O ye gates; and be ye lift up, ye everlasting doors; and the King of glory shall come in.8 Who is this King of glory? The Lord strong and mighty, the Lord mighty in battle. 9 Lift up your heads, O ye gates; even lift them up, ye everlasting doors; and the King of glory shall come in. 10 Who is this King of glory? The Lord of hosts, he is the King of glory
Begin to declare the glory of the Lord upon Lighthouse. That Lighthouse will grow to fulfill the Lord's desire in this town
Speak forth in the authority of Jesus that any ancient or satanic stronghold crumbles
Call the nations and pronounce Increase upon the church
Call in our sons and daughters from the North, South, East and West
Pray as the Holy Spirit leads you.